Tribal Lapis Necklace Oval Teardrops w/Round Center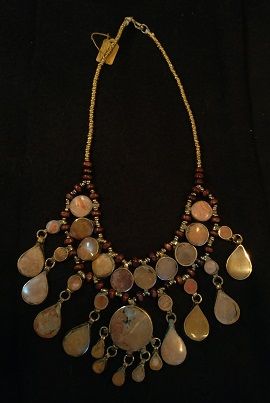 Tribal Lapis Necklace Oval Teardrops w/Round Center
This style of necklace is traditionally worn with Pashtun dresses in both Pakistan and Afghanistan.
There is an aged appearance, which only adds to its character.
We have 6 different color styles for you to choose from.
Our necklaces are made from German silver, usually a combination of silver, brass, copper and iron.
The necklace is inlaid with lapis stones which look stunning.