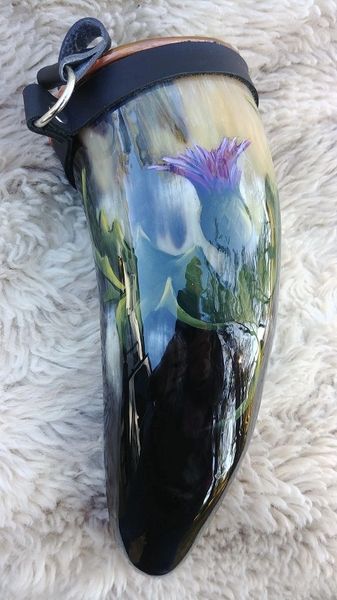 Thistle Drinking Horn
Horn is water buffalo. Artistry done by Rita.
Horn is coated on the inside with our signature coating. Many stages of sanding and cleaning are done. A copper rim is added around the top to give the horn strength. Rita paints them and then the outside is coated to last you a life time. We add a leather shoulder strap and provide you a polar fleece travel bag.
Volume holds 9 oz.
Length: 9 inches