Shower Steamers by Badger Creek Studio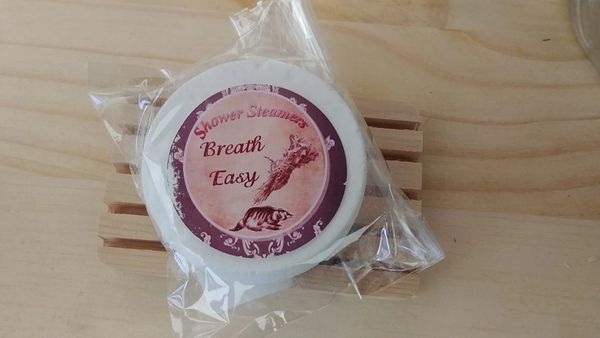 Shower Steamers by Badger Creek Studio
Enjoy your shower experience with Shower Steamers by Badger Creek Studio!
It's Aroma-therapy for your shower!

We offer 3 fragrances;
- Breath Easy
- French Lavender
- Ruby Red Grapefruit
USAGE: Fill a plastic or non-breakable bowl with water. Place the bowl on a flat surface within your shower. Place the Shower Steamer in the bowl of water. It should be fully submerged. It will FIZZ and release the fragrance for a pleasing experience. One time shower use.
Ingredients:Baking Soda, Citric Acid, Cream of Tarter, Witch hazel, and Fragrance.
NOTE:  These are NOT Bath Bombs!! Due to the concentration of our ingredients, they should NOT to be used in your bath.
Once you are done, you can pour the drain safe ingredients down the drain, it will also help make your drain smell fresh.