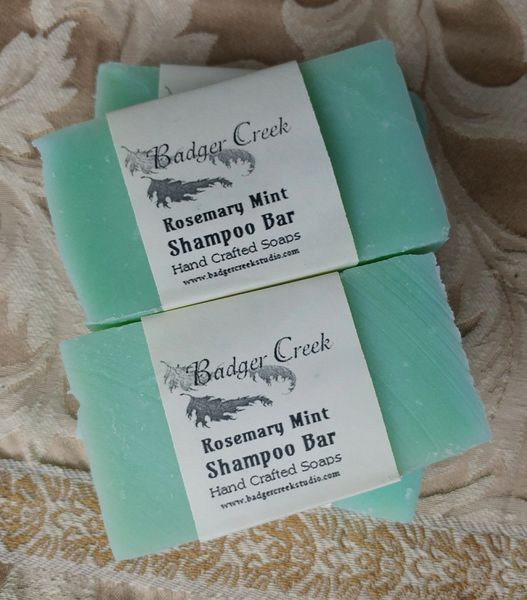 Shampoo Bar
Soap for your Hair!  This is one of our newest products that is full of cleaning power and moisturizing. We used our Rosemary Mint fragrance to make it smell great!.
Ingredients: Distilled water, coconut oil, olive oil, avocado oil, palm oil, castor oil, sweet almond oil, jojoba oil, sodium hydroxide, fragrance and vegetable based coloring.

*Shampoo bars will feel different than your commercial shampoo. your hair will be squeaky clean. This is great for DRY HAIR.
For extreme cleaning.. A rinse of 50/50 apple cider vinegar and water can be used to remove unwanted chemicals and hard water deposit left by commercial shampoos (Do this treatment monthly). Also, using a conditioner will help soften your hair and the use of a detangle after shampooing, you will feel the difference.*

These bars weigh approximately 4 Ounces.