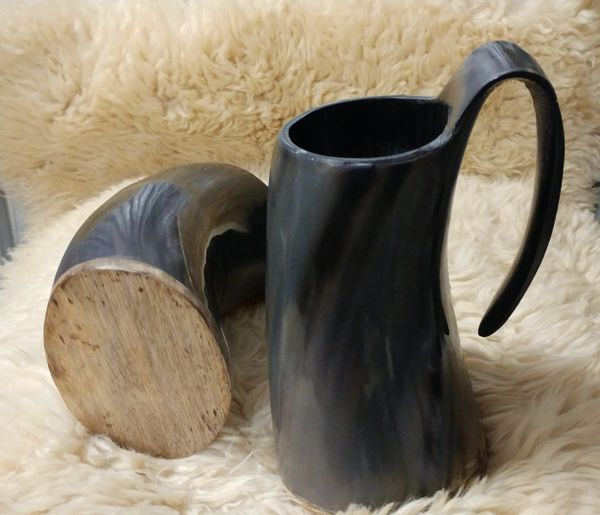 Oxen Horn mug
These beautiful drinking horn mugs are crafted by Badger Creek Studio. We sealed the inside for safe, long lasting quality and left the outside natural horn for a rustic look. Bottom of the mug is finished with a sturdy wood base. We leave a generous layer of our signature coating in the bottom for a better seal and leek prevention. Horn mugs average between 20-30 ounces. The Color will Vary with different shades of gray, black and tan.

Horn Mug and Horn cups care:
Do not put mugs and cups in the dishwasher
Do not let cups and mug soak in water for prolonged periods of time, this will cause splitting and delamination of the horn.
Wash and dry promptly.
No Scalding hot liquids.
Alcohol and other liquids are fine.
Occasionally, oil the outside of the cup or mug with coconut oil, olive oil, or Badger Creek Studio's NEW Horn and Hide Conditioner. Mugs and cups will crack and dry out as they are a natural material much like leather and will need to be treated occasionally.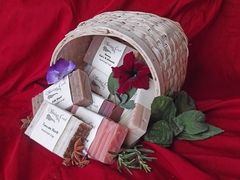 4 Pack of Soaps - You Choose
$20.00
Beard Oil
$8.00