Jewelweed Soap
Got the itch?
Poison ivy is everywhere, it's hard to spot sometimes and now you can use our soap to make your itch calm down a bit.
We make our soap with Olive Oil, Coconut Oil, Shea Butter, Distilled water, pulverized oats, and Jewelweed Essential Oil.
There is a light sent of Oats and we carry two sizes, 2oz & 4oz. 
Jewelweed is known as being an anti-inflammatory, and has been used to heal such illnesses as poison ivy rashes, nettle stings, hives, burns, and even the measles.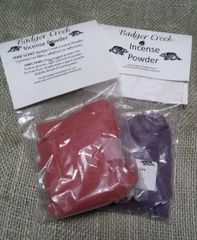 Powdered Incense Bags
$3.00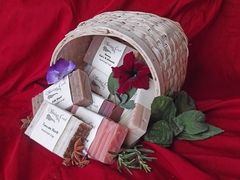 4 Pack of Soaps - You Choose
$20.00