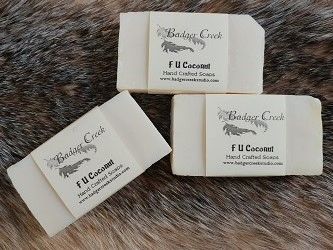 F.U. Coconut
This is a specialty soap. "F. U. (Forget YOU!) Coconut" is here!
Do you have Allergies to coconut oil? we understand...
We have friends that break out in a rash with only little contact.. we understand.
That's why we don't use any Coconut oil in this soap! We replaced it with Palm Oil in our first production of this soap. Our other ingredients are Olive Oil and Shea Butter. We also left this bar unscented for those that are fragrance impaired, so that you can manage sensibly with a natural smell of Shea and Olive oil. This soap lathers well. Each bar is approximately 4 oz.
** Want four of this fragrance? Save on our 4 pack of soaps for $20 - http://shop.badgercreekstudio.com/products/4-pack-of-soaps-you-choose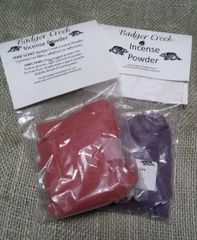 Powdered Incense Bags
$3.00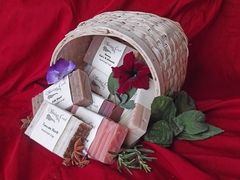 4 Pack of Soaps - You Choose
$20.00