Essential Pain Relief Oil (1 Oz)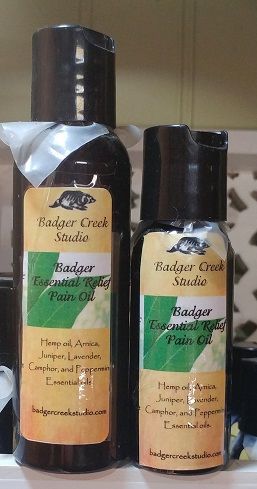 Essential Pain Relief Oil (1 Oz)
Our Essential pain relief oil is crafted with Arnica, peppermint, marjoram, camphor, Pine and lavender within a hemp based carrier oil. Hemp oil absorbs quickly into your skin, drawing the other essential oils in with it, and it does not leave a greasy feeling on your body. Arnica and our essential oil blend helps with inflammation, bruising, arthritis, fibromyalgia, localized aches and pains. Lavender will help with relaxation and healing.
Please NOTE: This Hemp oil is food grade only.
Always check with your doctor before using any type of herbal product as they may have drug and health interactions. If you are pregnant or nursing, please check with your doctor.
External use only, do not take this internally.
We have had many great testimonials on this product. Use for relief from topical aches and pains.
Concern over allergies, Please email us if you are concerned about our ingredients. badgercreek@yahoo.com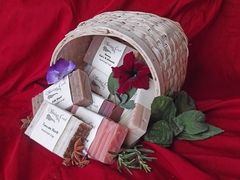 4 Pack of Soaps - You Choose
$20.00
Beard Oil
$8.00