Beard Oil
** We have improved our packaging!! No more leaks, we have switched to a Glass/Dropper lid, unfortunately this also increased the cost a whole dollar, but we wanted to make sure you got a top quality product.
Ingredients: Argon Oil, Sweet Almond Oil, Hemp Oil, Vitamin E Oil, and Fragrance. This is a 1 oz bottle.
Apply 3 to 5 drops to your beard by working it into your face hair. Best when applied to warm calm skin.
Beard oil conditions your beard hair so that it looks and feels softer. The oil also travels UP your beard hairs so that it gets drawn into your skin to keep your face moisturized, no more dry itchy beards!
 Beard Oil is available in three fragrances:
- Our original Midnight Woods (a fresh woodsy fragrance)

- Odin's Armpit (birch, pine, and a hint of cinnamon) One of our Top selling soap!
- Introducing Three Heathens (The scent is Frankincense and Myrrh)
We will soon be offering 2 oz bottles!!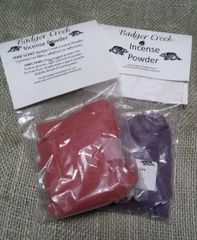 Powdered Incense Bags
$3.00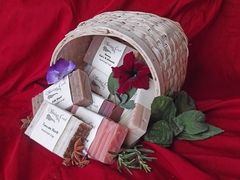 4 Pack of Soaps - You Choose
$20.00