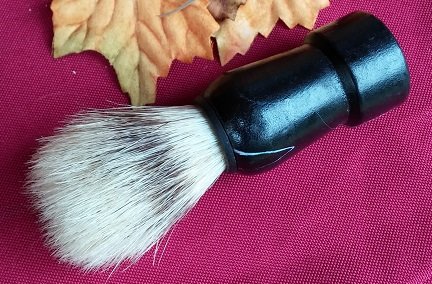 Shaving Brush
We have two different brush styles.
#1 is an Artificial Badger fur brush with a black wooden handle. There is about 40% real Badger fur and has a salt n pepper look about the brush. This brush is considered a FIRM brush.
#2 is 100% Badger Fur. The shaving brush has brown bristles with a brown wooden handle. This brush has SOFT bristles.
Soft or Firm bristles is purely a personal preference,
NOTE: There will be some badger hair loss due to normal use.
USAGE: add a few drops of water to your Badger Shaving soap. Use your brush to whip up some lathering bubbles, and then apply it to your skin. The lathering foam is used to bring your facial hair upright to shave off. Shave. When you are done, leave the lid off to allow the soap to air dry, and replace the lid.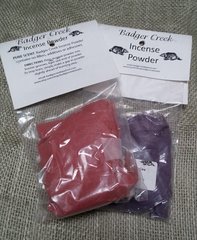 Powdered Incense Bags
$3.00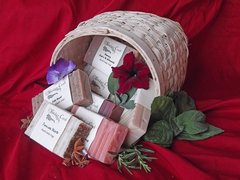 4 Pack of Soaps - You Choose
$20.00