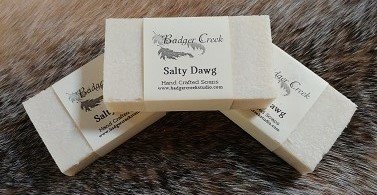 Salty Dawg
This name is true to it's words. We use Pink Himalayan salt and mixed in some Ruby Red Grapefruit. This refreshing smell can be very up lifting, or very zen, or spa like.. Your skin will feel moisturized and yet the salt gives you that dry clean feeling.
You can also say it's just like the mixed drink "Salty Dog" which is usually Vodka and Grapefruit in a Salted Glass.
Our soaps lather very well, and are made with Olive Oil, Coconut Oil, and Shea Butter. Each bar is approximately 4 oz.
* You can also find our 4 pack of soaps for $20 - http://shop.badgercreekstudio.com/products/4-pack-of-soaps-you-choose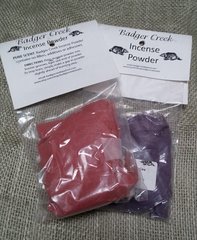 Powdered Incense Bags
$3.00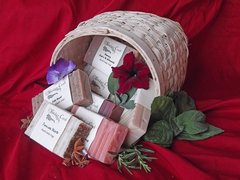 4 Pack of Soaps - You Choose
$20.00