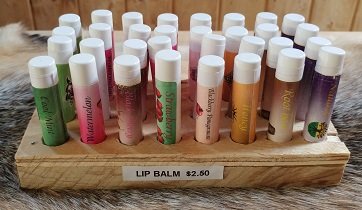 Lip Balm
This does not go on waxy like some lip balms out there.
There is a silkiness to it as you put it on. It moisturizes your lips and they each have a fun flavor to choose from including a Natural (Plain) Unflavored. We also add Kokum butter to keep it from melting in warmer temps.
Flavors: Blackberry Pomegranate, Black Cherry, Honey, Mint, Natural, Root Beer, Strawberry, and Watermelon.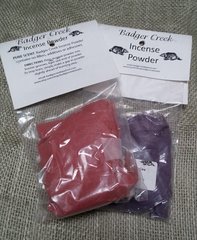 Powdered Incense Bags
$3.00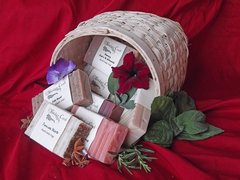 4 Pack of Soaps - You Choose
$20.00