Bubble Bars
Wow, can these make bubbles! Each piece is about 2 Oz. You can use the whole bar for a LOT of bubbles or crumble it in 1/2 for fewer bubbles, or for those of you with small bath areas.
Instructions: crumble a quarter of the bar into the bath near where the water is being added.
Others have suggested to put it into a crochet soap bag and place it under the water spout while filling, when done, save the rest for your next bath. Check out our new line of crochet soap bags here....
We use "Bite Me" as the fragrance. We want bath time to be fun again!
Caution: We do not recommend the use of these in SPAs, Pools or any water recirculated filtration systems.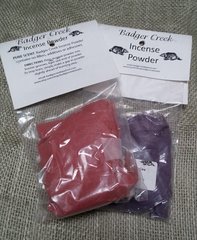 Powdered Incense Bags
$3.00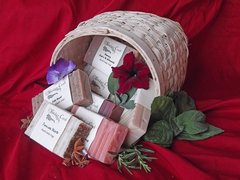 4 Pack of Soaps - You Choose
$20.00